SUMMER 2009-ACTIVITIES
Part II: Our 2009 Vesak Donations.
We join others in offering food to the public for three days (May8, 9, and 10) during the 2009 Vesak. More than 6000 visitors have come to the event. Here is a glimpse of the food offering organized by our team. Everything has been well managed regardless of the extremely hot summer weather. Thanks ans Best wishes to our Nun, Vivek, and the local volunteers.
The Food Donation-Vesak 2009: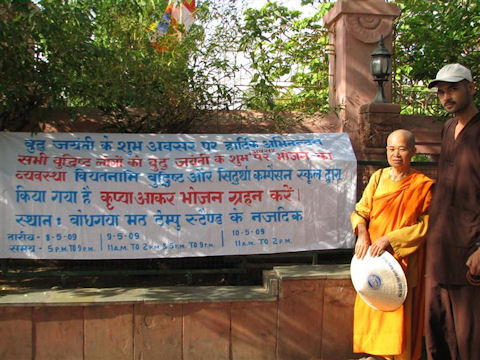 Banner: The Vesak Food donation by our Nun and the local Indian volunteers!
Getting ready!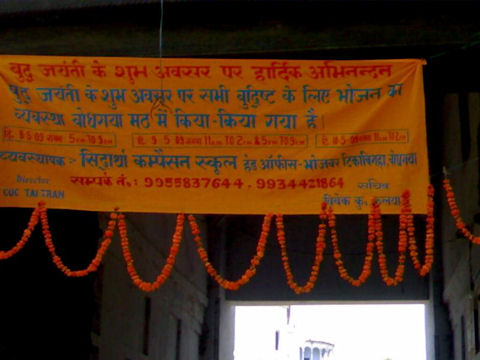 Our banner in the main hall, a Hindi version!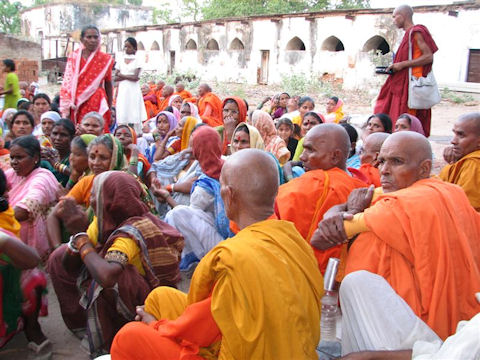 A large crowd, May 8, 2009, a part of more than 6000 people altogether.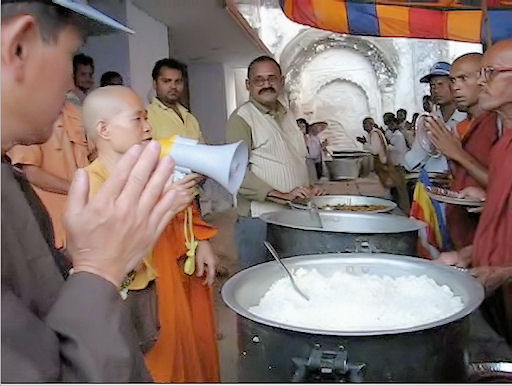 Please continue to practice!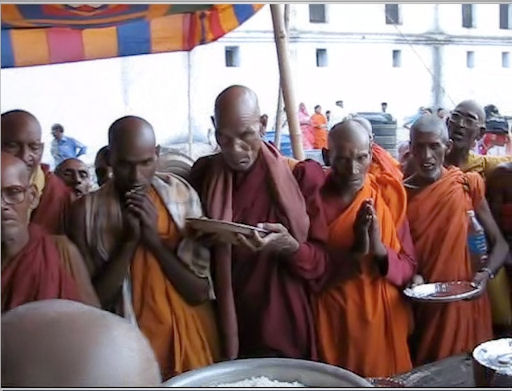 And dedicate the merits to the donators!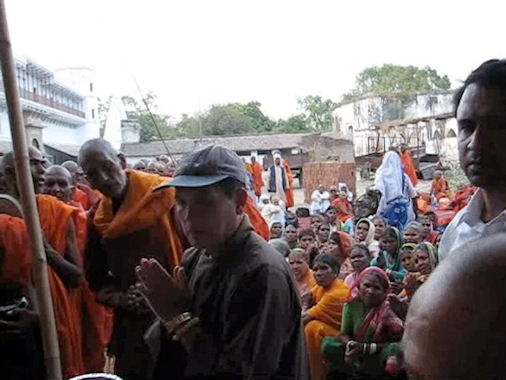 May there be happiness !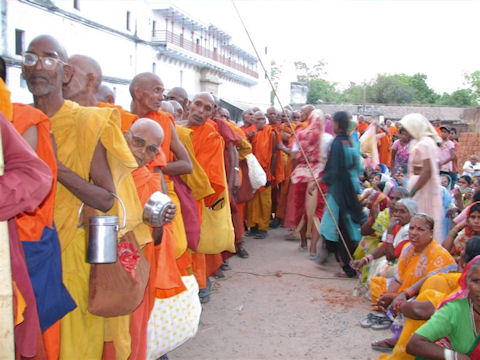 In line: a calm and large crowd, May 9, 2009!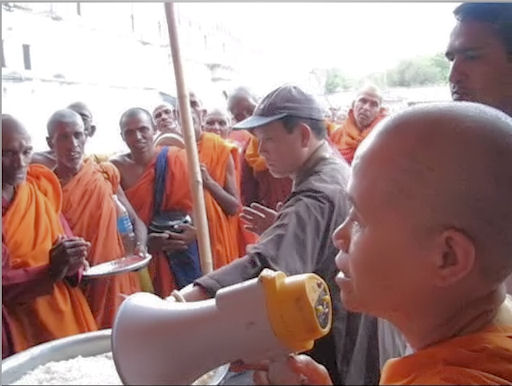 Best wishes and thanks to all!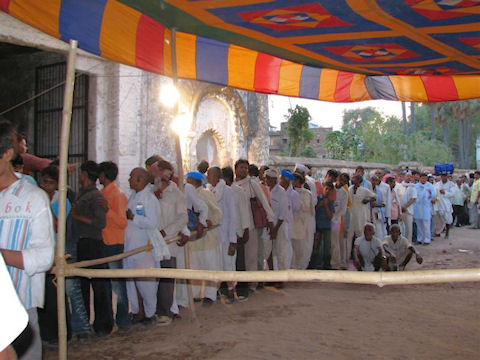 An orderly line, May 10, 2009.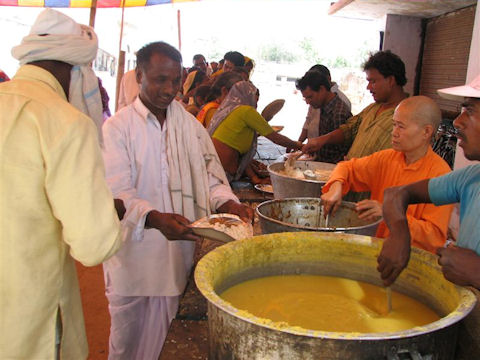 Working together, May 10, 2009!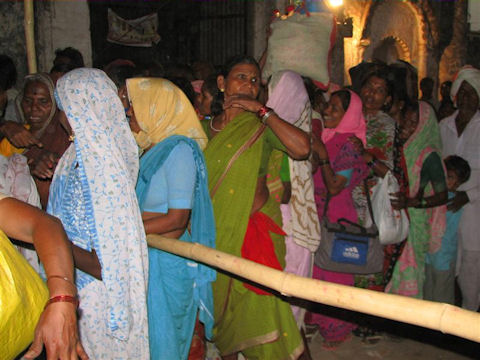 Getting in this way at the food line, May 9, 2009.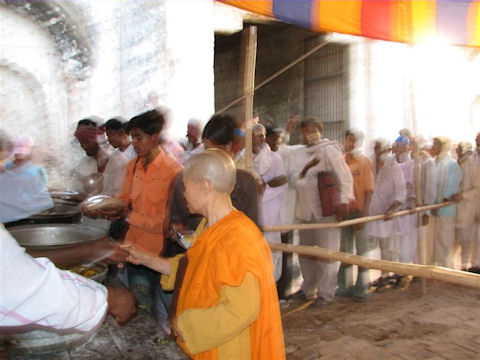 Managing the sharing, with speed!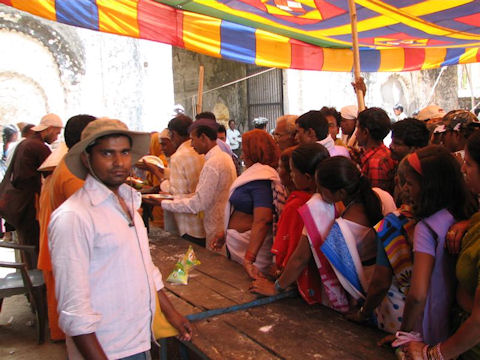 Serving food in order, May 10, 2009.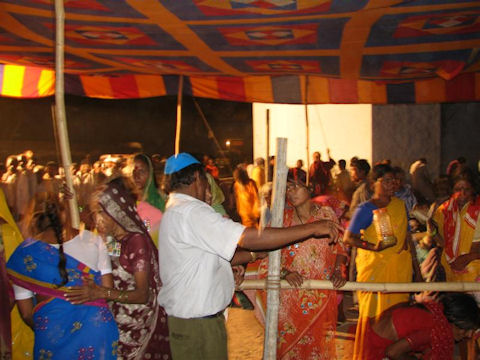 Following the line, May 9, 2009, at dusk !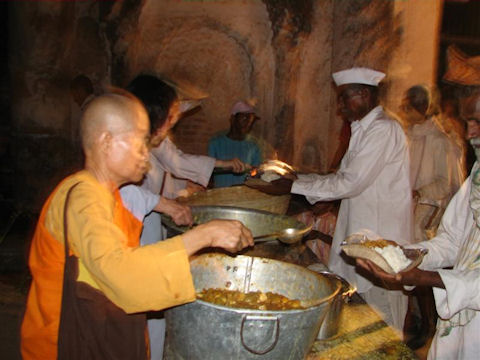 Serving food continuously, May 8, 2009!
Another day at the food line!