SUMMER 2008- ACTIVITIES
Part III: Our Vesak Offerings at Mahabodhi Temple.
We made the offerings a few days before the Vesak. May it be auspicious for all!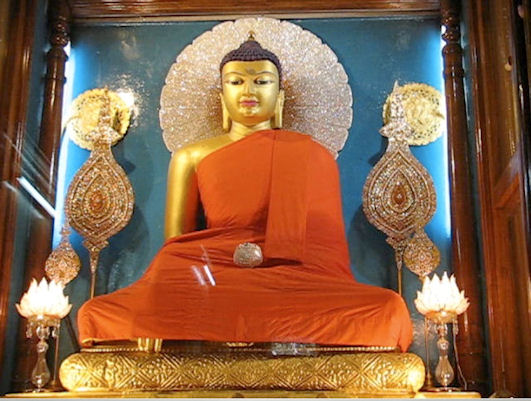 The Buddha with the newly offered robes from our team.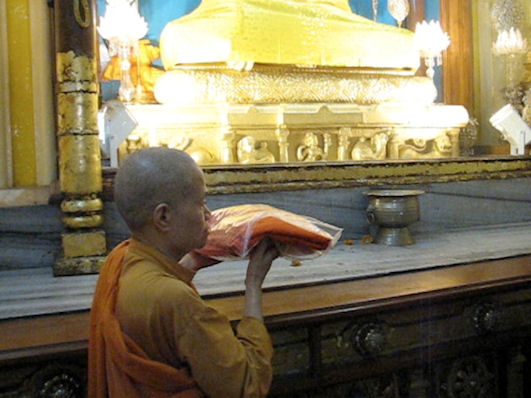 Offered by our Nun, for all, including Vinh and his Mom!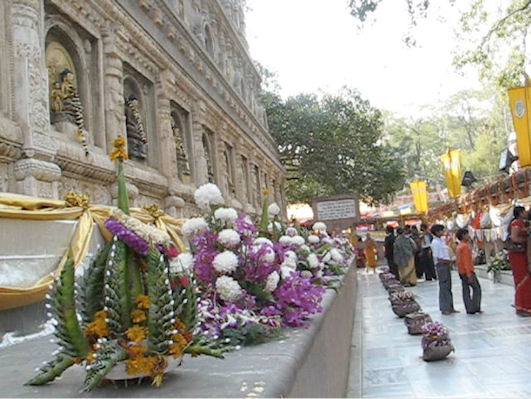 An offering on the Jewel Walk by the Buddhists there - Vesak 2008.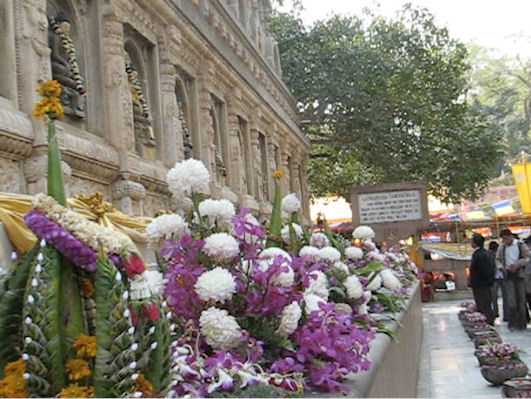 Spectacular!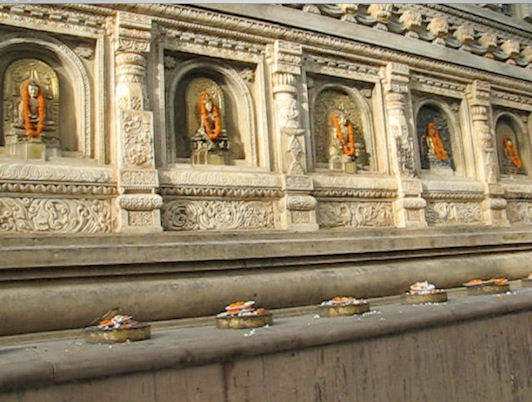 Garlands to the Venerable Ones!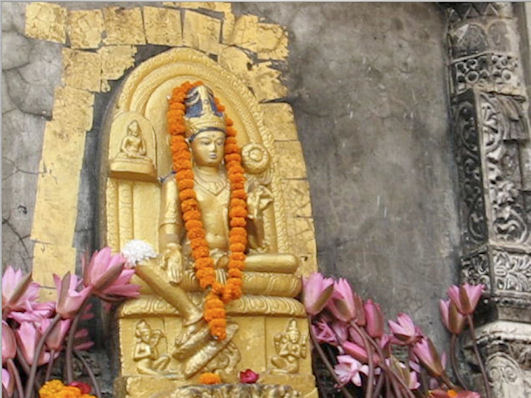 Our garland to the compassionate Avalokitesvara Bodhisattva, as always!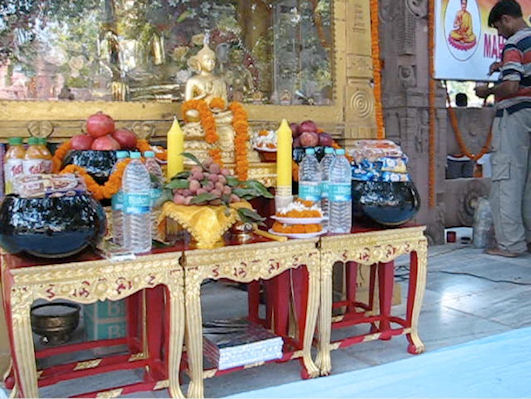 Our simple offering of fruits, Vesak Day, behind the Bodhi tree.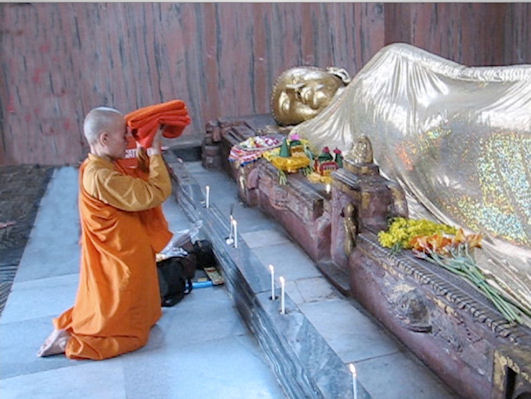 Offering robes, Nirvana Temple, Kushinagara.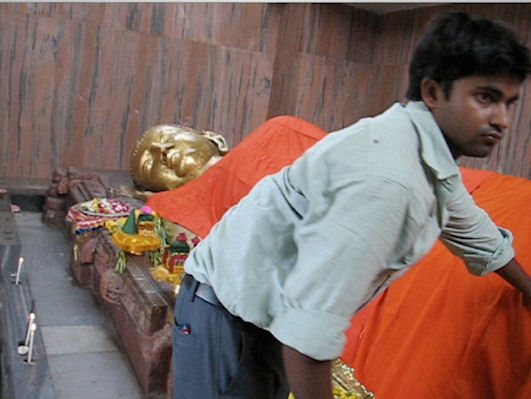 Covering with the robes.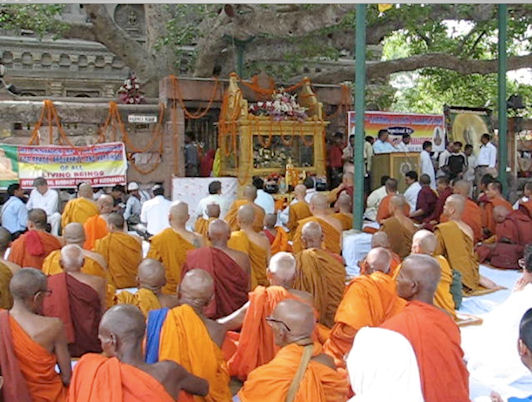 Vesak celebration, Mahabodhi Temple.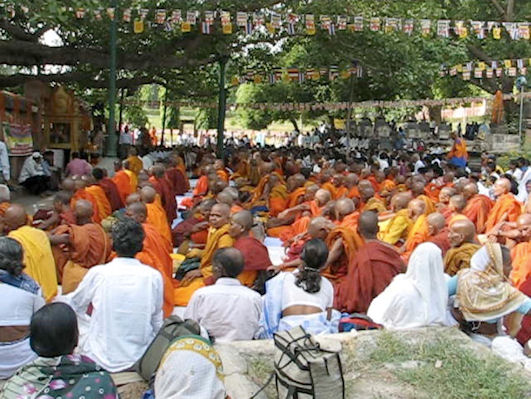 And under the Bodhi Tree.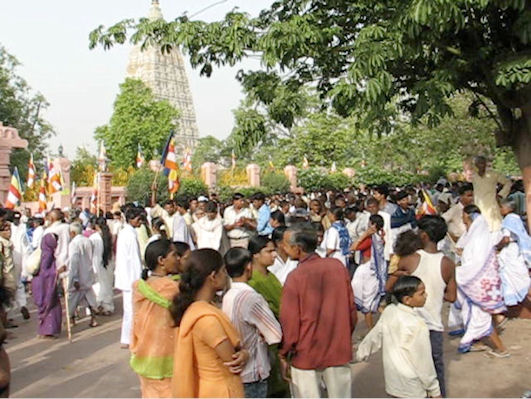 Outside the entrance, Vesak 2008, Mahabodhi Temple.